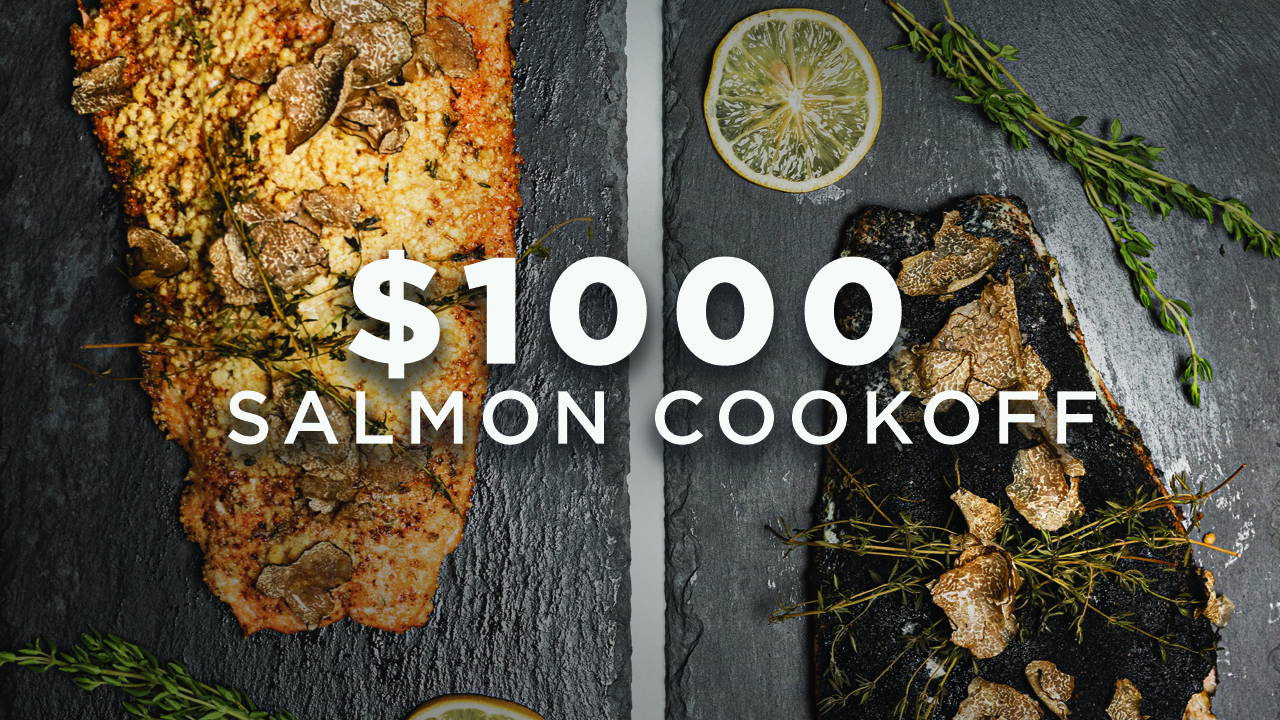 Salmon is one of the sophisticated fish and, at the same time, available for everyone to make anything literally out of it. Since we are talking about the sophistication of the fish, then we must talk about the possibility of making a Salmon dinner the best at home. Yes, today we are going to make a dish from salmon that will be ideal for celebrating any special occasion, dinner dates and maybe to impress your boss or any date. We are making the best and fanciest Truffle Salmon.
We know the first thing that comes to your mind is how expensive this dish can be by just mentioning the name truffle but worry not. The truffle has some unique characteristic that helps extract the maximum flavor by just a few shavings of it. Indeed, less is more is the perfect phrase for it but don't worry about eating it less. And not to forget you are having this to celebrate that special event in your life go, so all of the guns out. It is indeed a full course meal that will feel you satisfied or even craving for more of it and of the company you had over dinner as well.
So why wait when we have the recipe all discussed in detail for you. Honestly, the recipe is very simple and needs just a few pretentious ingredients in hand. You will be done cooking in no more than 40 minutes, and by the comments and satisfaction you receive from it, you can thank us later. So, let us dig into the recipe then!
WHAT TRUFFLES ARE WE USING FOR TRUFFLE SALMON?

We are going to use both products of white and black truffle for our Truffle Salmon. This is a great difference that this dish is so complex that we are using a variety of products that use both black and white truffle. For example, we are going to use pretentious ingredients like black and white truffle dust, oils, and even butter with a good about if truffle flavors already infused in them.
You must be thinking if we are using so many truffle products, the dish will be so overpowering and overwhelming. The answer to that question is no. Since the products are a little bit diluted by a few ingredients by the creators, therefore you will not be hit by the deep and sharp flavors of the truffles.
Moreover, we are using whole black truffle for garnishing and presenting it to your guests for an extra oomph of truffle goodness and some theater action as well to amuse the guests.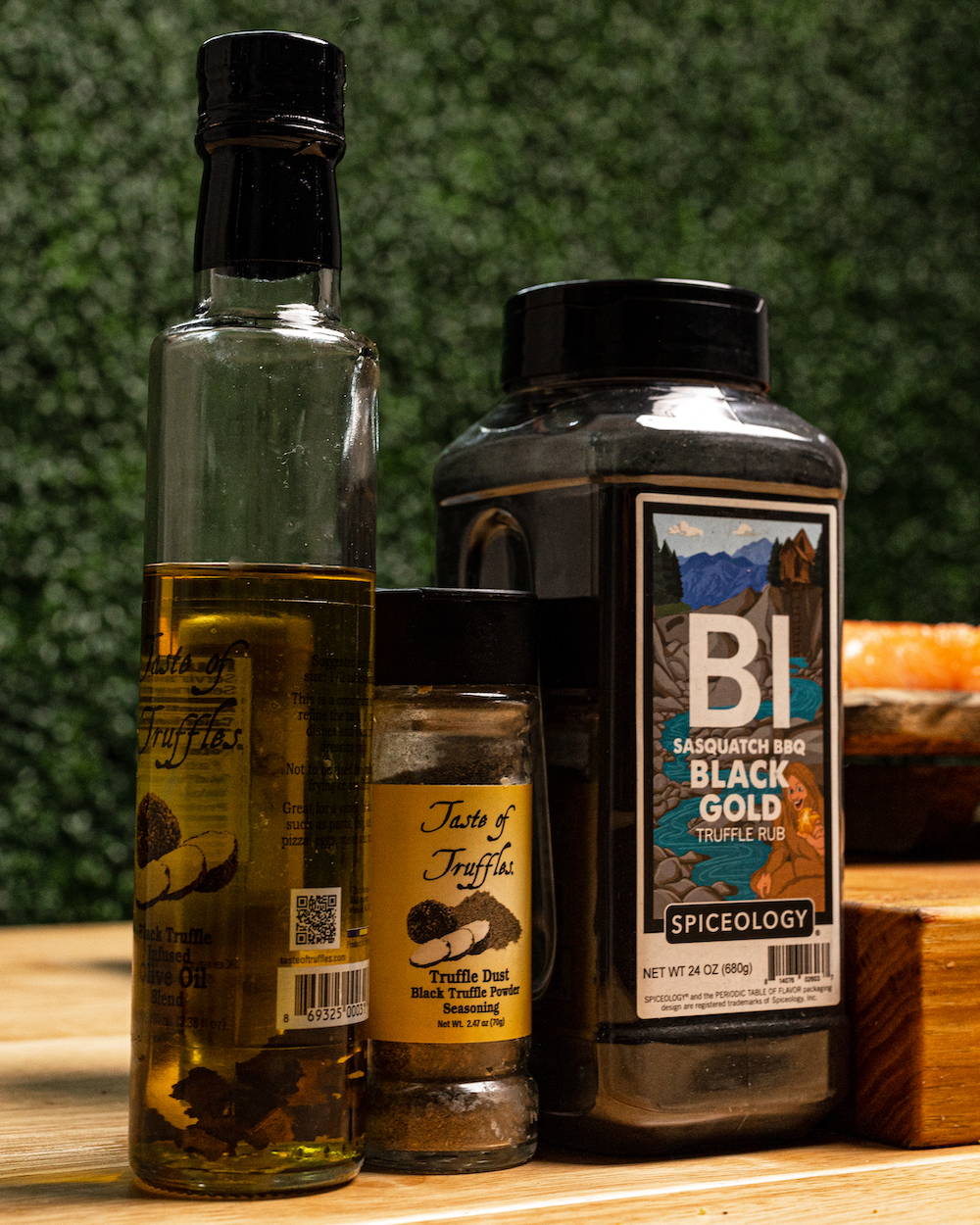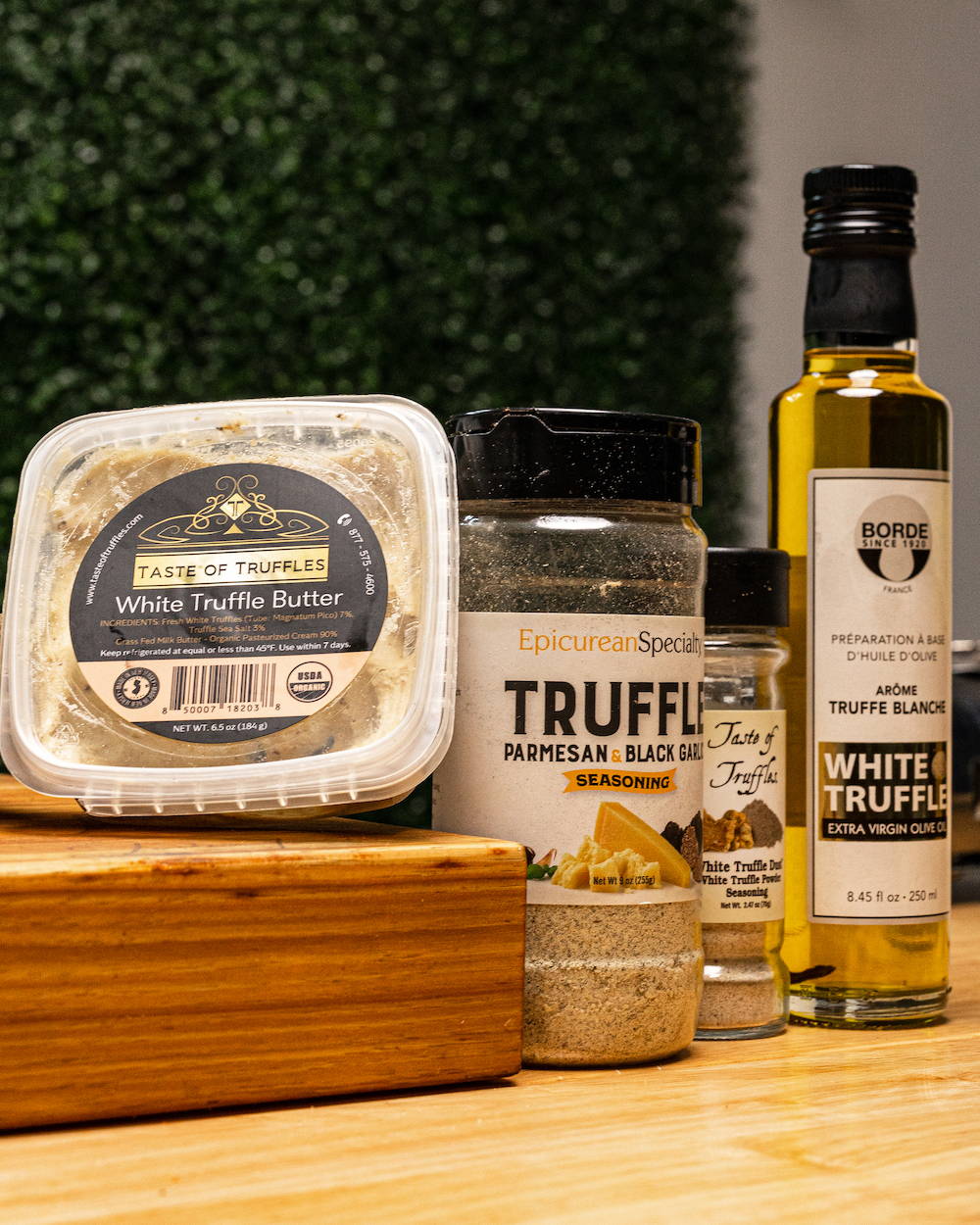 DIFFERENCE BETWEEN WHITE AND BLACK TRUFFLE

White and black truffles may be categorized into one group, but the flavor, appearance, and even smell of both are so different from each other. Let us talk about the black truffle first. The black truffle has a rough, and a bit harsh exterior with markings like you find over tree bark, and of course, they are dark in color from grey to black. If we talk about the flavor, it is so subtle and has a deep earthy aroma. The taste is so subtle that it slowly lingers on your tongue.
Then we have white truffle. The white truffle is not completely white, just like the black truffle. It has more of a yellowish tinge with sometimes white specks. The exterior is a bit smooth and has a little glossy finish to it which is very pleasing to touch. Flavor-wise, it has a more like punch-on-face garlicky flavor, which is very surprising as compared to black truffle since it was subtle. You will also notice the smell of the white truffle is quite pungent, but at the same time, it has a deep musky aroma as well.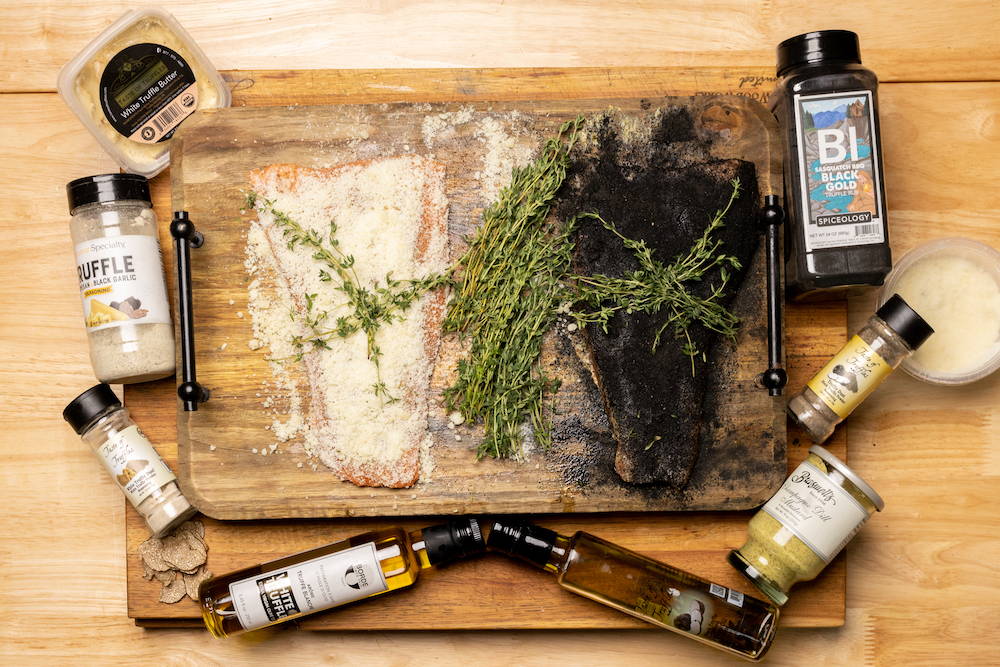 $1000 B/W Truffle Salmon: The Recipe

Preparation Time: 15 minutes
Cooking Time: 25 minutes
Total Time: 40 minutes
Servings: 8-10
B/W Truffle Salmon Ingredients
Black Gold Truffle Seasoning
White Truffle Extra Virgin Olive Oil
Black Garlic White Truffle Seasoning
Black Truffle, for garnish
Lemons wedges, for garnish
---
1. Start with cutting the salmon fillet into two halves. Make sure that you use a sharp knife for the cleanest cut possible.
2. Preheat the oven to 375 degrees F.
3. Prepare a baking tray by lining it with parchment and lightly greasing it will cooking spray or regular oil.
4. Now season the salmon with Champagne dill mustard and flaky salt. This paste will help you stick to the delicious truffle seasonings.
5. First, we will start will seasoning the first half or the black truffle half of the salmon. Sprinkle the black truffle dust generously.
6. Then drizzle a few drops of black truffle oil and pat the fish down to seal in the seasoning so far added.
7. Now generously sprinkle the black gold truffle seasoning as well.
8. Repeat the same black truffle dust, black truffle oil, and black gold truffle seasoning two to three-time to lock in the maximum flavors.
9. Finally, top with fresh thyme leaves and flip toward the front or Salmon meat side up.
10. For remaining half or white truffle side, generously drizzle white truffle extra virgin olive oil.
11. Now spread out the White truffle butter with your hands and massage it into the fish gently.
12. After that, sprinkle the generously about white truffle dust, parmesan, and black garlic white truffle seasoning. Gently pat all of the seasons down.
13. Top with Romano pecorino and fresh thyme leaves to finish seasoning this side off too.
14. Now gently put the Salmon flesh side up on the prepared baking tray.
15. Bake the salmon for 15 to 20 minutes or until cooked through, still juicy.
16. Serve hot with a lemon wedge on the side and let the black truffle rain over it during serving for theatrical effect and experience at home.